To retrieve the transfer code for your domain name currently reserved at OVH, simply follow this procedure.
Access your OVH customer interface via the link https://www.ovh.com/manager/web/index.html#/configuration.
Once connected, click on Domain. This section in the first menu on the left of your screen.

Then click on your domain name which will appear in the drop-down menu.

Then, start by unblocking the domain by clicking on the link unlock (a warning message appears).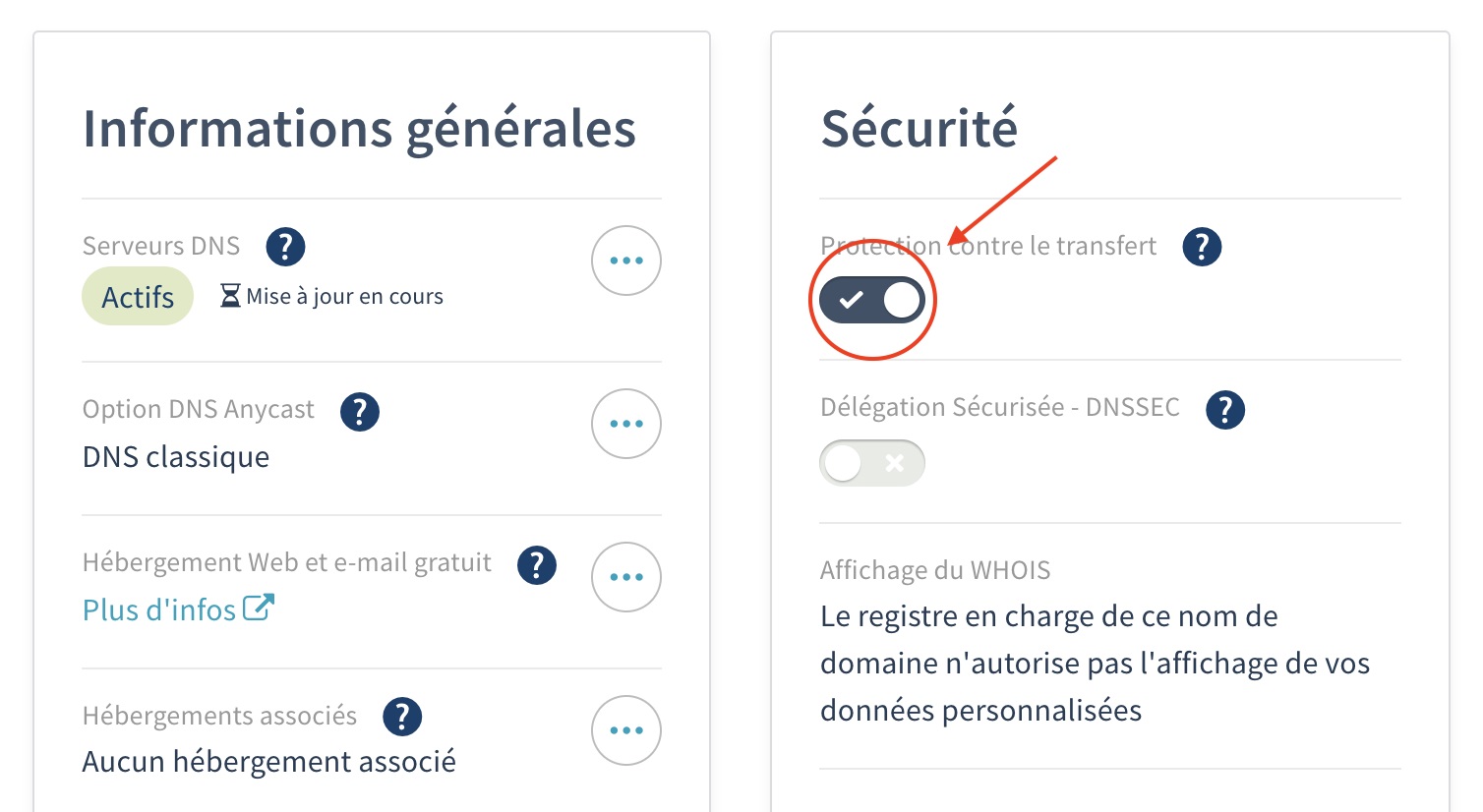 Finally, you click on Display authorization code and a message appears.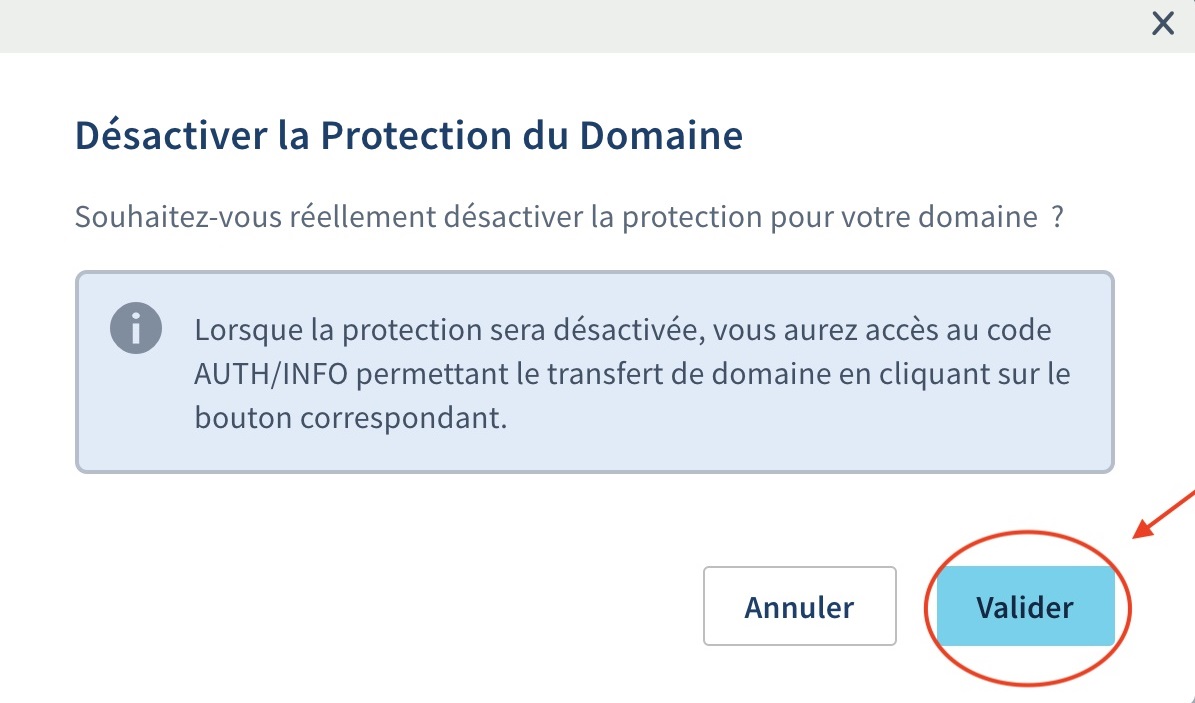 Copy the authorization code and put it in your order to transfer your domain to the Magic Online portal.
It should be noted that it is impossible to perform this action if the domain name was registered less than 60 days ago.