In this guide, we will see how to display the information of your dedicated server.
The first thing to do is to go to your client interface which you will find the link on our website.
Click on the shortcut Dedicated server from the home page or on the menu Manage my dedicated server  in the left navigation bar.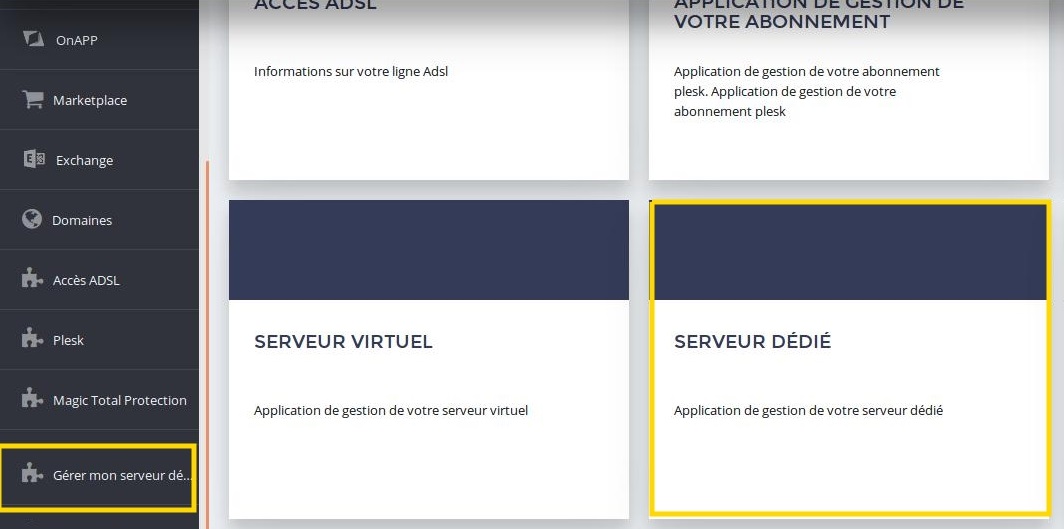 You will find the page with technical information about your server.