In this guide, we will see how to connect to FTP via WebAcappella.
Download the application first WebAcappella
Prerequisites
1- Your shared subscription must be in administrative status Assets.
2- It is necessary retrieve the connection information in FTP.
My version of WebAcappella is ...?
This guide is valid for any version of WebAcappella: Grid, FX and older versions.
Open the software WebAcappella and click on FTP publishing.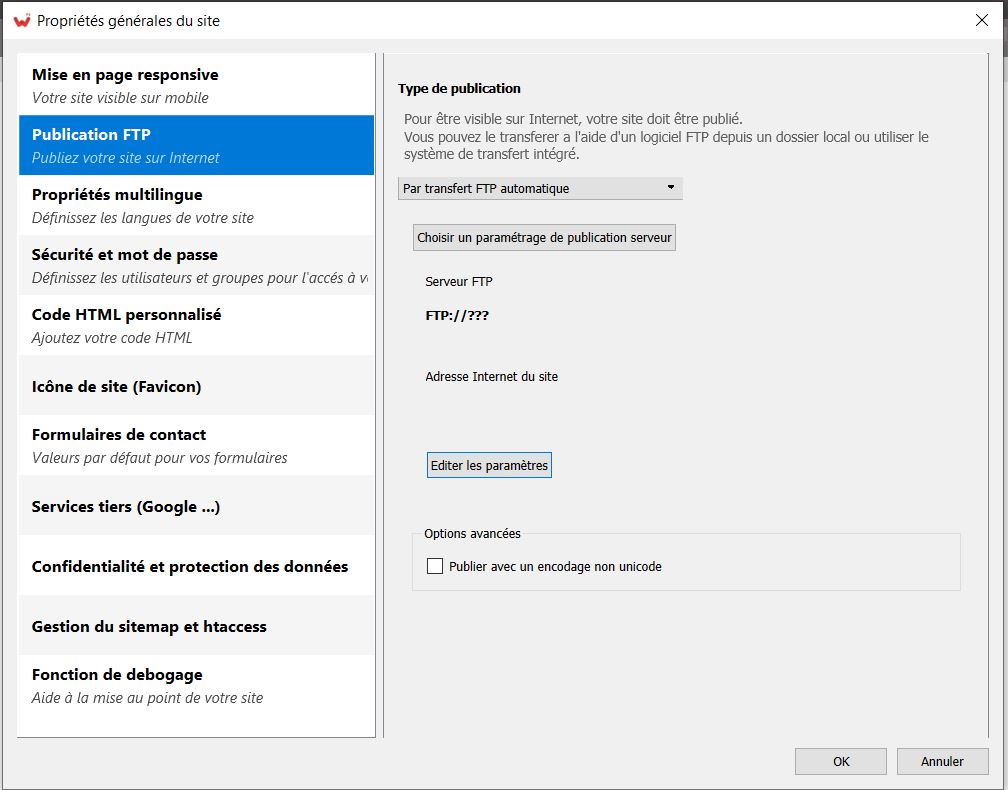 Follow the button Edit parameters.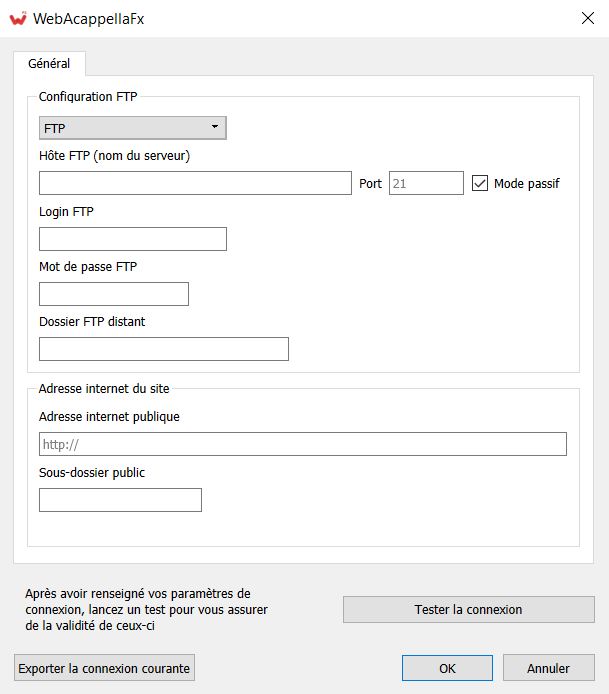 Set the parameters as follows:
- FTP configuration : FTP
- Host : ftp.webmo.fr
- FTP Login The FTP user name
- FTP password : The FTP Password
- Remote FTP folder : www
- Internet address of the site : WWW.VOTRENOMDEDOMAINE.TLD
- Public sub-folder Leave this field blank
Click Sign In once again. Test the connection.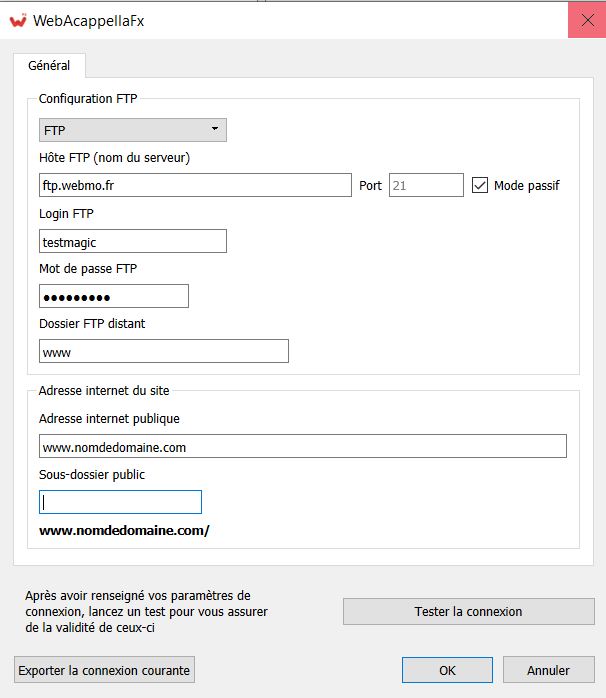 The software should display tests with the result OK.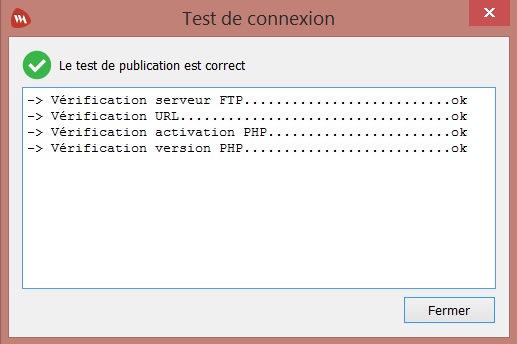 In case of failure, the following points should be checked:
The FTP accesses are incorrect; they need to be updated,
The antivirus on the local machine blocks port 21; it must be deactivated,
The firewall on the local machine is blocking the connection; it should be disabled,
You have to reboot your local machine before retesting the connection with the correct credentials to avoid cache problems.